आवाज़ ए हिमाचल
19 नवंबर।कांगड़ा ज़िला में गुरुवार को कोरोना वायरस के 95 मामले आए है।देर शाम आई कोरोना अपडेट में कोरोना संक्रमित ज्वाली की 82 वर्षीय महिला व नगरोटा बगवां निवासी 82 वर्षीय व्यक्ति की मौत हुई है।अहम यह है डीसी कांगड़ा के धर्मशाला स्थित कार्यालय भवन में 15 लोगों की रिपोर्ट पॉसिटिव आई है,जिसके चलते डीसी कांगड़ा के कार्यालय सहित पूरे भवन को 48 घँटे के लिए बंद कर दिया गया है।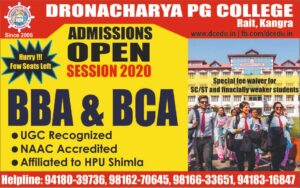 शाहपुर के चड़ी की 70 वर्षीय महिला,दरिणी निवासी 52 वर्षीय व्यक्ति,अम्बाडी निवासी 42 वर्षीय व्यक्ति, धनोटू निवासी 63 वर्षीय महिला की रिपोर्ट पॉसिटिव आई है।
1. 68 yr old male r/o vpo suclanon deira, the baroh, kangra
2. 42 yr old female r/o pwd colony zamanabad
3. 29 yr old male r/o vill rihalpura
4. 42 yr old male r/o vill ambari
5. 45 yr old female r/o pwd colony zamanabad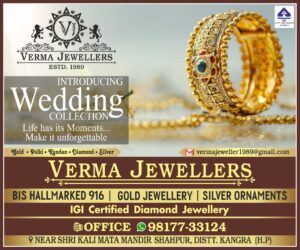 6. 37 yr old female r/o main bazaar , kangra
7. 28 yr old male r/o sakoh batalion, kangra
8. 54 yr old female r/o shyam nagar, dharamshala
9. 59 yr old male r/o shyam nagar, dharamshala
10. 19 yr old female r/o depot bazar, dharamshala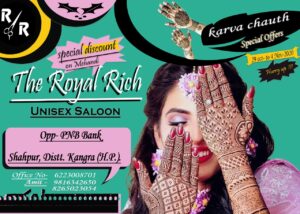 11. 20 yr old male r/o shyam nagar, dharamshala
12. 52 yr old male r/o vpo darini
13. 35 yr old male r/o vpo khodal, kangra
14. 69 yr old male r/o vpo khanni, nurpur
15. 70 yr old female r/o vill jacch po bassa wazira, nurpur
16. 46 yr old female r/o nurpur kangra
17. 34 yr old male r/o kangra
18. 32 yr old female r/o kangra


19. 68 yr old female r/o vpo- bhadiara, kangra
20. 68 yr old male r/o vpo- bhadiara, kangra
21. 63 yr old female r/o dhamotu, shahpur
22. 19 yr old male r/o tanda medical college
23. 40 yr old male r/o sbi fatehpur
24. 54 yr old female r/o vill narhoon po paroul tehsil fathepur


25. 56 yr old female r/o maira
26. 34 yr old male r/o vill taliyan po jawali
27. 72y yr old female r/o vpo.ichhi,kangra
28. 37y yr old female r/o vil.sadarpur,kangra
29. 66y yr old male r/o vil.ujjain,rihalpura,kangra
30. 65y yr old female r/o vil.ujjain,rihalpura,kangra
31. 36y yr old female r/o vil.ujjain,rihalpura,kangra
32. 40y yr old female r/o vil.lalehar,po.kachhiari
33. 12y yr old male r/o vil.lalehar,po.kachhiari
34. 14y yr old female r/o vil.lalehar,po.kachhiari
35. 44y yr old male r/o vil.lalehar,po.kachhiari
36. 73y yr old female r/o vil.lalehar,po.kachhiari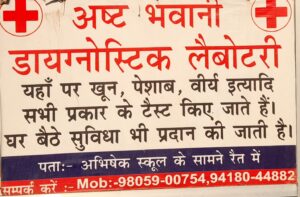 37. 72 yr old male r/o vpo baijnath t. Baijnath
38. 45 yr old male r/o vpo ludret
39. 62 yr old male r/o kotwali bazar dharmshala
40. 56 yr old female r/o kotwali bazar dharmshala
41. 70 yr old female r/o charri shahpur
42. 58 yr old male r/o shyamnagar dharmshala
43. 15 yr old female r/o sakoh dharmshala
44. 45 yr old male r/o khaniyara dharmshala
45. 36 yr old male r/o dari dharmshala
46. 44 yr old male r/o kenra bank dharmshala
47. 64 yr old male r/o vill- gadiara, po- bhaura, palampur
48. 28y yr old female r/o vpo & tehsil palampur
49. 55y yr old male r/o vpo adarshnagar nihag tikka tehsil palampur
50. 49y yr old female r/o vpo adarshnagar nihag tikka tehsil palampur
51. 48y yr old male r/o vpo tarehal tehsil baijnath
52. 74 yr old male r/o ward no 9 nurpur tehsil nurpur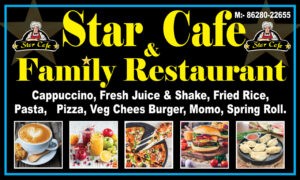 53. 24 yr old male r/o vpo chamunda
54. 48 yr old female r/o vpo parour
55. 57 yr old male r/o vpo atiyala dai , tehsil dheera distt. Kangra hp.
56. 34 yr old female r/o vpo. Bhattu samula palampur
57. 36 yr old male r/o vpo. Bhattu samula palampur
58. 43 yr old female r/o vpo. Sohrna the. Palampur
59. 18 yr old female r/o vpo. Sohrna the. Palampur
60. 73 yr old male r/o lower shyam nagar d/shala
61. 32 yr old female r/o vpo hanjalari teh kangra
62. 48 yr old male r/o bharmor dist. Chamba
63. 32 yr old male r/o 32mile kangra
64. 55 yr old female r/o ward no 3, telecom colony,palampur,kangra
65. 72 yr old male r/o vill bhadrol po galoti khundian
66. 43 yr old female r/o lower badol, dari
67. 18 yr old female r/o lower badol, dari
68. 47 yr old male r/o vpo dharamshala
69. 47 yr old male r/o vpo dharamshala
70. 56 yr old male r/o vpo dharamshala
71. 30 yr old female r/o vpo dharamshala
72. 32 yr old male r/o vpo dharamshala
73. 45 yr old male r/o vpo dharamshala
74. 50 yr old female r/o vpo dharamshala
75. 32 yr old female r/o vpo dharamshala
76. 33 yr old male r/o vpo dharamshala
77. 57 yr old male r/o vpo dharamshala
78. 51 yr old male r/o vpo dharamshala
79. 21 yr old female r/o vill balla, po. Pragpur ,teh pragpur
80. 45 yr old female r/o yol cantt
81. 68 yr old female r/o yol cantt
82. 43 yr old female r/o vpo ustehar, baijnath
83. 20 yr old male r/o vpo ustehar, baijnath
84. 12 yr old male r/o vpo ustehar, baijnath
85. 49 yr old male r/o ward 8 paprola, baijnath
86. 8 yr old male r/o ps baijnath
87. 12 yr old female r/o ps baijnath
88. 42 yr old male r/o vpo jandpur, baijnath
89. 12 yr old male r/o vpo jandpur, baijnath
90. 38 yr old female r/o vpo jandpur, baijnath
91. 34 yr old male r/o vpo masrehar, mandal, dharamshala
92. 27 yr old male r/o vpo bhattu samula,bhawarana
93. 32 yr old male r/o vill patreli, baggi, lagru, jawalamukhi
94. 40 yr old male r/o block gopalpur
95. 26 yr old male r/o block gopalpur
The above have been tested positive and being isolated as per the protocol.
Recoveries: 23
Deaths: 2
1. 82 year old male resident of VPO Nagrota bhagwan who was admitted at DCHC Dharamsala on13/11/2020 .(Tested positive at Tagore hospital Jalandhar ) . Patient was a known case of Cronary Artery Disease. Patient expired unfortunately on 18/11/2020 at DCHC Dharamsala.( MIGRATED IN CASE )
2. 82 yr old female r/o vpo jarot jawali was admitted on 10/11/2020 with hemiparesis with hypertension with ARDS to tanda medical college has unfortunately expired on 19/11/2020 at tanda medical college.
TILL DATE
CONFIRMED: 4157
ACTIVE : 753
DEATHS : 93